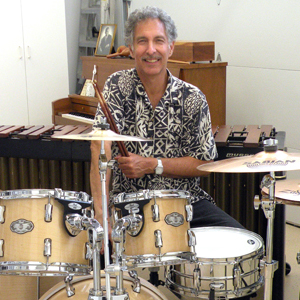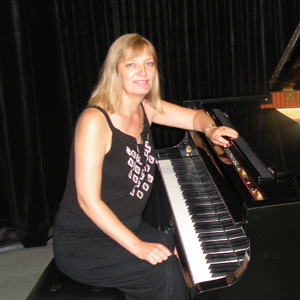 Jon Wishnuff
- Drum & Percussion Instructor
Jon has been teaching privately for the last 30 years. He graduated with a BACHELOR'S OF Music degree from Indiana University, his teachers include George Gaber, Rick Holmes, Tom Stubbs, John Kasica, Freddie Waits and Ed Sandon.
Teaching Experience
30 Years Experience with All Percussion Instruments
Including Private Lessons, Assignments at the University of Pretoria,
And Assignments at Schools in Israel, South Africa, and the United States
Currently Jon Is Artist in Residence with Several Elementary and Middle School Bands
Performance Experience
Jerusalem SymphonyIsrael Philharmonic in Tel Aviv
South African Broadcasting Orchestra
Principal Percussionist and Timpanist with the State Theatre Orchestra in South Africa
San Diego Symphony
San Diego Chamber OrchestraClassics for Kids Philharmonic
2nd Avenue Klezmer Band
Ronel Wishnuff
- Piano & Organ Instuctor
Ronèl Wishnuff received her Bachelor's of Music degree from the University of the Witwatersrand in Johannesburg, South Africa with a distinction in piano. She also completed a teaching credential and concert performance diploma in piano at Wits. She freelanced as soloist and accompanist for 15 years after graduation. She taught piano, theory, harmony and music history at the Blairgowrie Music School and at Redhill School, in Johannesburg for 15 years. She and her American husband Jon relocated from South Africa to San Diego in 2002 after the collapse of the State Theatre Orchestra. Ronèl completed a Masters degree in Piano Performance at San Diego State University in 2006. Along with performing and teaching piano, she is also an enthusiastic singer and has been a member of the South African Broadcasting Symphonic Choir and the prestigious South African chamber choir, The Chanticleer Singers. Ronèl appeared as soloist with the Classics for Kids Orchestra in a production of Carnival of the Animals in 2004. From 2002-2009, she was Music Director/organist at the Community Congregational Church of Pacific Beach and currently, Ronèl is organist at La Jolla United Methodist Church. She is one of the official accompanists for the San Diego Children¹s Choir and the North Coast Singers. Ronèl freelances as an accompanist and teaches piano at her home studio in La Costa, Carlsbad.